Publications and Links:

AEA Publications
Coronavirus: list of resources for older people
A list of online resources compiled by AEA which may be of help or interest during the Coronavirus Pandemic can be accessed here. The document includes sections on: Online learning; Digitial skills and online communication; Creativity and arts; Health and well-being during social isolation; Information about coronavirus from organisations working with older people.
Recent publications by AEA or by partnerships and projects in which AEA has been a major participant
2016 Learning in Later Life: Theory, Policy and Practice: Papers and presentations from the AEA International Conference
2015 Well-being in Later Life: Education, Creativity and Physical Activity: Project Report and Resource Pack (edited and published on behalf of the Well-being in Later Life Project)

2015 Later-Life Learning: a Lexicon of Terms (edited and published on behalf of the Forage for Later life Learning Project)
2014 Memory in Later Life & How to Make the Most of It: a Report of an AEA Conference
2014 Memory in Later Life: Learning, Developing, Supporting: A Handbook (edited and published on behalf of the Memory in Later Life Project)
FORAGE for later life learning: building on European experience
ForAge was an EU-funded project from January 2012 to 31 March 2015. Its main goals have been:
• To develop a European multi-lateral network concerned with learning in later life
• To be an archive and access point for information
• To promote informed discussion between practitioners, researchers, policy-makers and older people
• To promote the development of learning in later-life, the exchange of good practice and the raising of standards throughout Europe.

The EU funding for ForAge ceased at the end of March 2015. However, the work goes on. From April 2015, in co-operation with others, the Association for Education and Ageing is taking responsibility for the ForAge website and for the continuing development of the associated database.
See: www.foragenetwork.eu/ and Facebook
Some other sites which may interest you
Beth Johnson Foundation
https://www.bjf.org.uk/

The Centre for Policy on Ageing (CPA) is an independent centre of research and reference, whose work is primarily directed towards informing and influencing service providers, the fundamental touchstone of its approach being to discover and advocate what older people themselves want and need......
Digital Unite specialises in helping people over 50 use IT, from internet & e-mail to social networking & blogs.......

British Society of Gerontology
http://www.britishgerontology.org/


European Association for the Education of Adults
http://www.eaea.org


LEARNING AND WORK INSTITUTE
http://www.learningandwork.org.uk/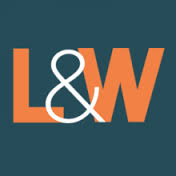 Ransackers Association champions later life education, with a focus on higher education opportunities
https://ransackersassociation.org/
Social Partnerships Network AEA is a member of the Social Partnerships Network. The network is made up of organisations, led by the Open University, who have a shared commitment to lifelong learning and social mobility and to extending higher education opportunities to all those who can benefit.
http://www.open.ac.uk/about/main/social-partnerships
University of the Third Age: Third Age Trust
http://www.u3a.org.uk/
Third Age Press is an independent publishing company which recognises that the period of life after full-time, gainful employment and family responsibility can be a time of fulfilment and continuing development: a time of regeneration. Third Age Press exists to provide materials to encourage that regeneration.....
The Association for Education and Ageing is not responsible for the content of external internet sites.